Track your reading, find your next book, and get prizes while doing it through Beanstack!
Register just yourself or register your whole family on one account and track them all together! Challenges are available by age group!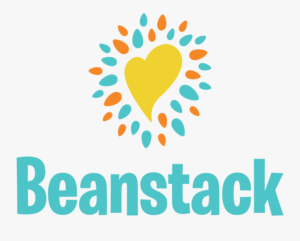 1,000 Books Before Kindergarten
Reading with your child is a great way to set them up for success when they begin school, and we want to incentivize the activity. Read with your child and track what you read together (repeats are great!) and when you hit milestones, your child gets a prize.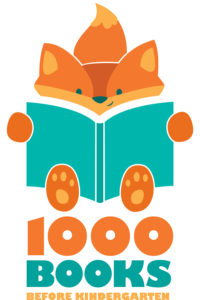 Two Easy Ways to Log Your Reading
or you can use both!
How many books do we need to read?
to finish before kindergarten (all numbers are rounded UP)
1 Year
1000 a year
20 a week
3 a day
2 Years
500 a year
10 a week
2 a day
3 Years
334 a year
7 a week
1 a day
Tips for reading with your child
Read WITH your child, not TO your child: Using books to talk your child to sleep is fine–it boosts vocabulary!–but sitting with them and asking them questions to keep them engaged is even better. When they are reading with you, they are learning to read themself.
Set a schedule: It's easier to read with your child if it is part of your routine. 20 minutes before your bedtime routine or after breakfast every day will go a long way.
Let them pick the stories: if building a love of reading is the goal, letting your child chose what they like is a big step to getting them there.
Reread the same books, if they want to: We know the 40th reading is tiresome, but rereading is great for your kids. They gain word recognition and build a new story for themselves every time (and you'll be even better at reading it).
Have fun: Reading together can be a wonderful bonding experience. It gives you a dedicated time for your child and things to talk about through the day. It can even be a whole family endeavor.
Beanstack